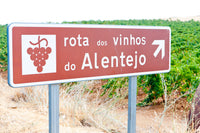 Alentejo
Alentejo, the largest and most soulful region of Portugal is undoubtedly one of the best destinations in Europe for wine tourism.
The wines - rich, voluptuous reds and elegantly balanced whites from local grape varietals - are getting better and better as attested over the years by endless global wine awards.
The winemakers have joined tradition, terroir and centuries of know-how with cutting-edge technology, turning the wineries in top touristic destinations and the wines themselves into masterpieces!